A trusted partner
We are the Leeds franchise of printing.com. This means you can rest assured your job is printed to the highest quality and quickly. We won't let you down.
We know how frustrating it is when you have a deadline and your print is not delivered when it should be. Therefore, we offer a guaranteed turnaround on most of our products.
We know print like the back of our hands. We will suggest the best paper, finish and format to suit your needs. We pride ourselves on giving the best advice possible.
Of course, we would love nothing more than to design for you, but we are more than happy for you to supply your own artwork. Ask us for our file supply guide and an artwork template.

Print on paper
Whether it's letterheads, business cards, flyers, leaflets or brochures, we have a huge range of papers and finishes to choose from.

Large format
Posters and pull up banners – needed quickly? Not a problem! Get in touch to discuss our fast turnaround large format options.

Exhibition displays
Forget, big, heavy clunky exhition stands. Our fabric range will ensure your business has maximum impact at it;s next event.
Printed literature and stationery
You had me at hello
From business cards, letterheads, leaflets, flyers to brochures. Folders, pull up banners, vinyl banners to posters and everything else in between. We will ensure that you make a lasting first impression with practical print solutions to suit your budget. There is nothing more we love than building relationships – so we'll always have your best interest at heart.
We have a huge range of papers and finishes to choose from. Offering both digital (suitable for smaller quantities) and litho print at the highest quality and affordable too.
Quick, simple, effective!
Our most popular product to make a big impact, is our low cost, quick turnaround pull up banner. It's perfect for exhibitions and presentations or to spruce up a reception area. Banners are most effective with a simple, bold message – and because we know a thing or two about design, we'll throw in half an hour of free artwork with pull up banner orders.
We've all at one time or another left it too late to get ready for that exhibition we booked in last year – so as well as being low cost, our banners are super quick to turnaround. If you're supplying artwork, we can have your banner ready within 24 hours!
We do vinyl banners, foamex prints, corex and posters too!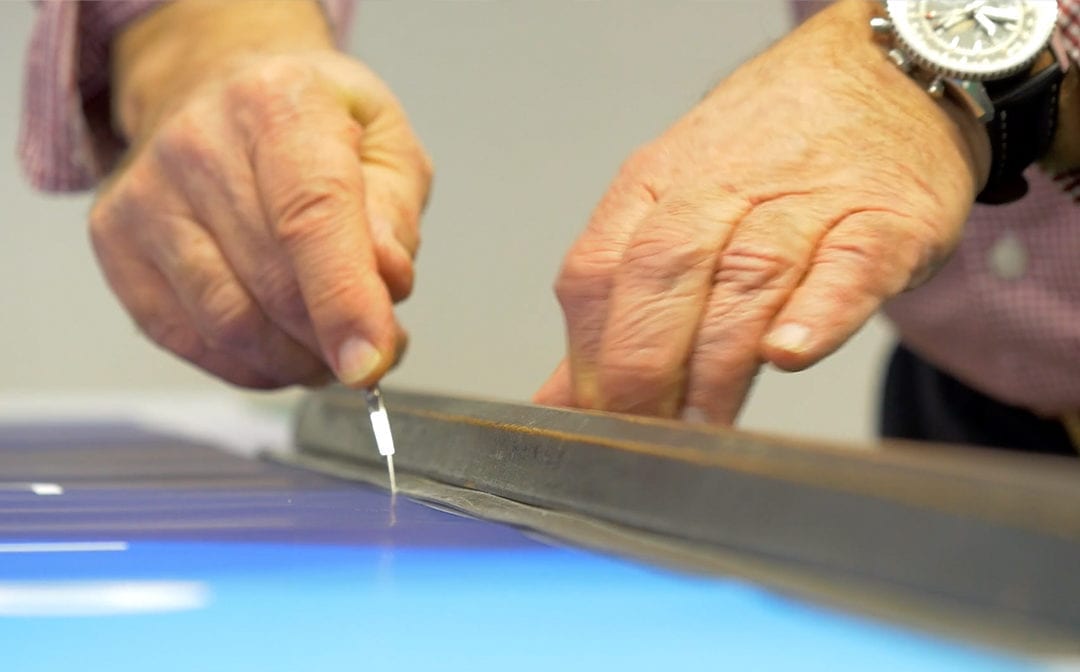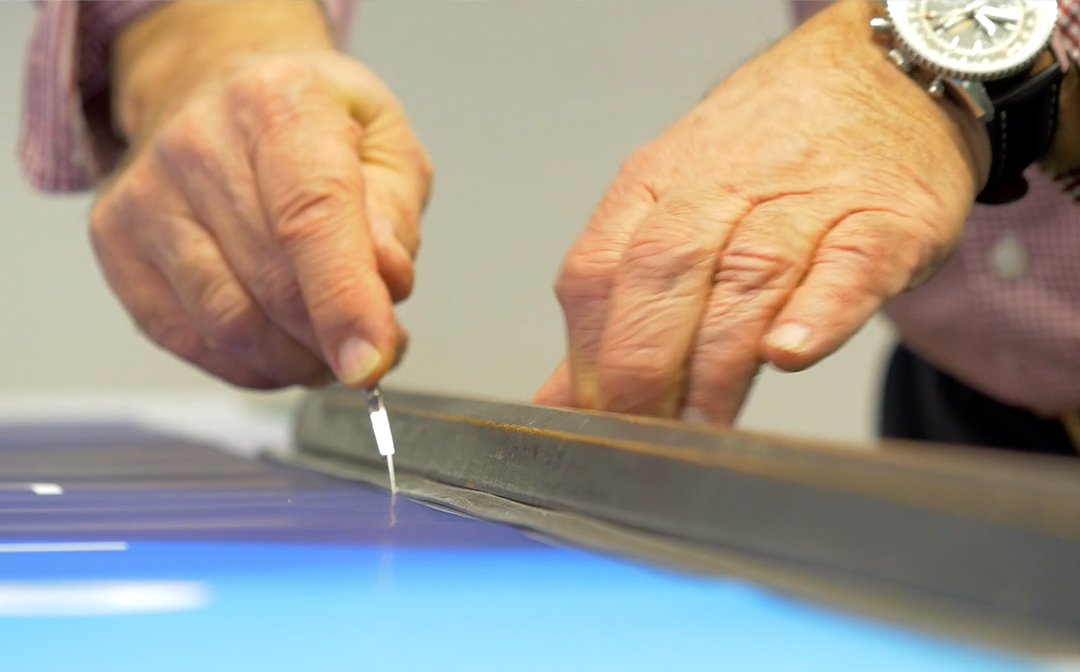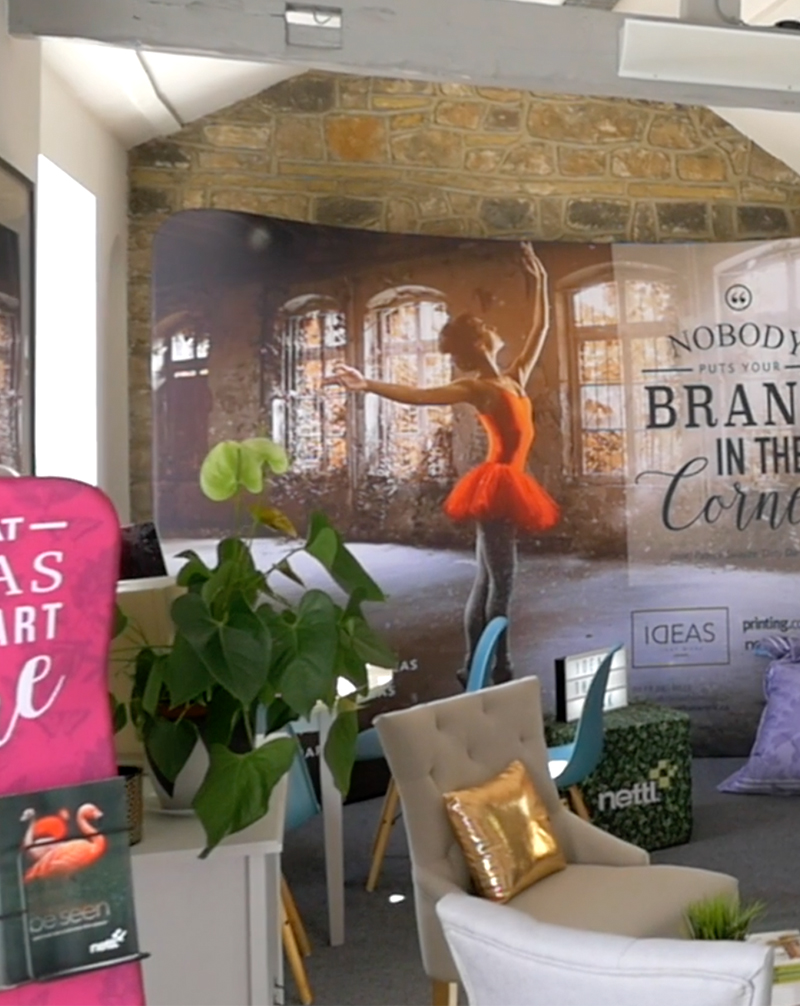 Say it with impact
Our fabric exhibition range gives you the tools to emphasise your message. Create enormous eye catching displays…without the eye watering price tag. They're perfect for defining your exhibition area, or for separating larger rooms into smaller, more intimate areas. Super light, super quick to put up and super looking, we can guarantee you'll be noticed with one of these.
Seeing is believing, so get in touch about our full range and view our most popular items in our Leeds based studio.
Read our latest musings on print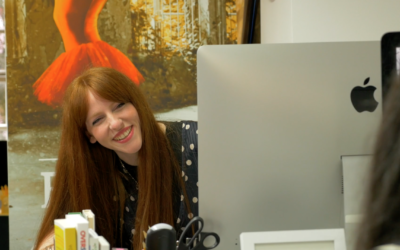 I love knitting. I've been an on off Knitter since my nannie taught me as a little girl, but now I'm full on addicted.If I don't have a knitting project on the go I feel lost and get annoyed with myself until I start a new one, but as soon as I do the world feels...
Let's Create
Print Ideas That Work
We'd love to see you for a chat about your aspirations, goals and ambitions and see how creative design, print, web and marketing can help.
studio@ideasthatwork.co
31 Well Lane, Chapel Allerton, Leeds, LS7 4PQ
0113 240 9822